Bathtubs
Countertops
Shower Enclosures
Sinks
Cabinets
Pool Tiles
RVs & Boats
Beautiful Finishes
Stone, Satin & Glass Finish
Affordable
Only 25% of the Replacement Cost
Quick
In and Out! Quick Turn-Around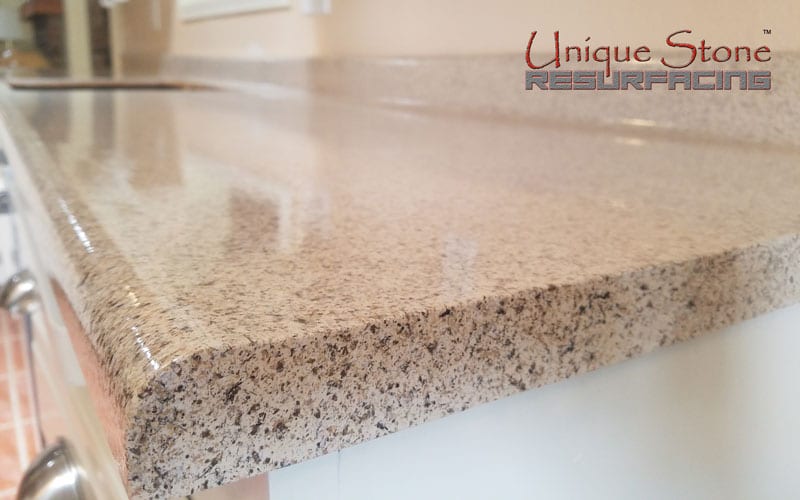 COUNTERTOPS
Unique Stone Resurfacing™ offers eight coats of our product with every countertop resurfacing job. This allows for an application process that results in a thicker, more durable, and consistent end product. In addition, there is a tremendous increase in strength which protects the surface from peeling and bubbling.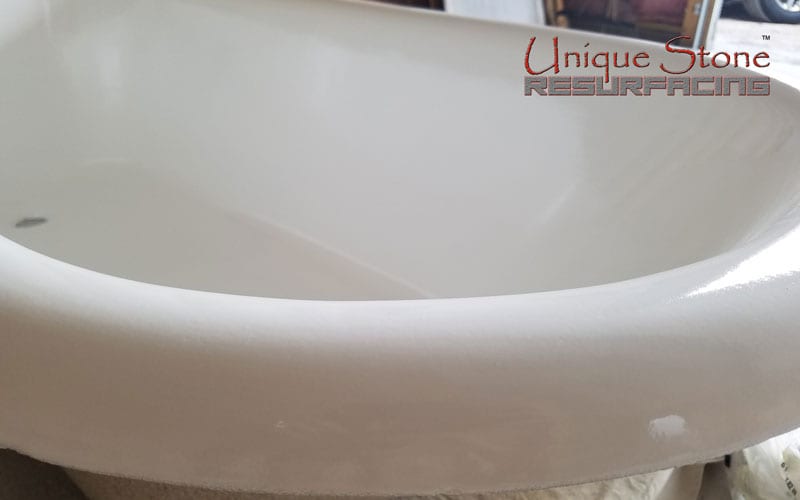 BATHTUBS
Replacing a bathtub is expensive, invasive, and time-consuming. It requires tearing up the whole bathroom, messing with the plumbing, and can take weeks even in a pair of experienced hands. So what can you do? That's where we come in.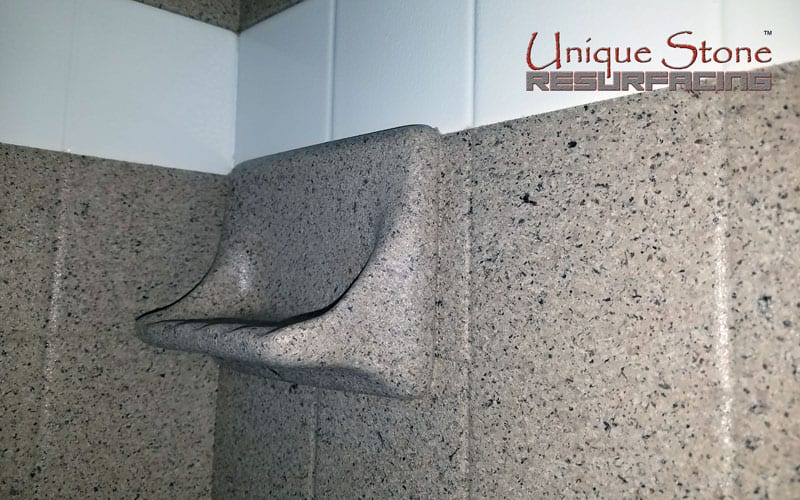 TILES
Tile resurfacing can be done on countertops, bathtub tiles, and wall tiles. Choosing to resurface your tiles using Unique Stone Accents™ as opposed to replacing them can save easily over 50% of the replacement cost.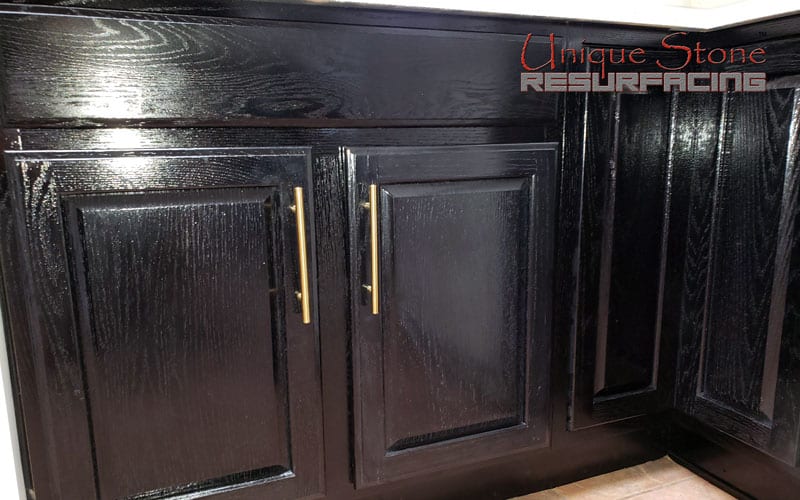 CABINETS
On budget cabinet refinishing. Find lots of inspiration for adding style and lightness to your own kitchen without spending a lot of money.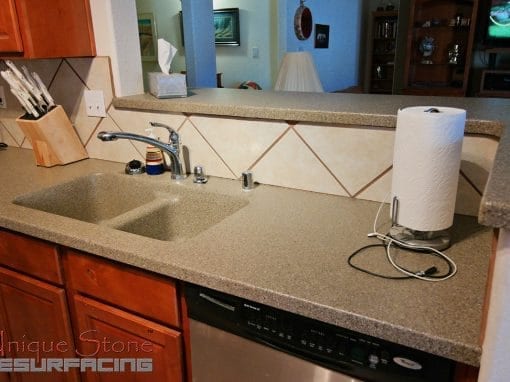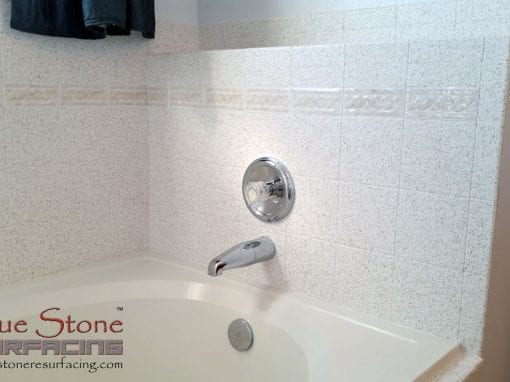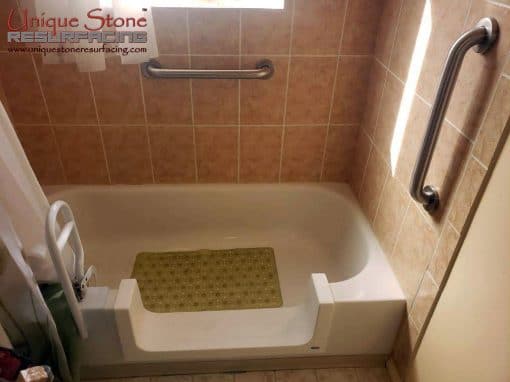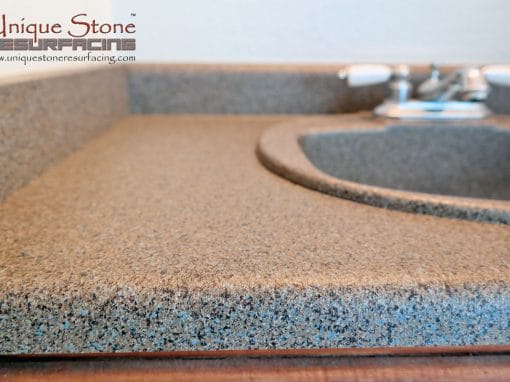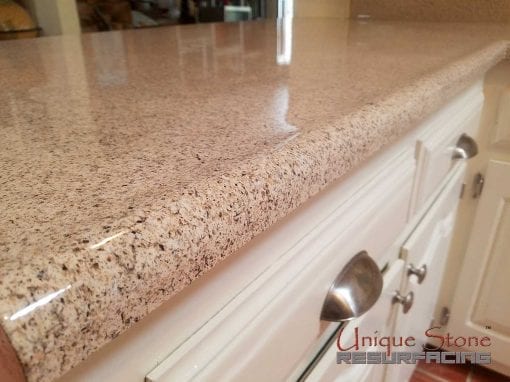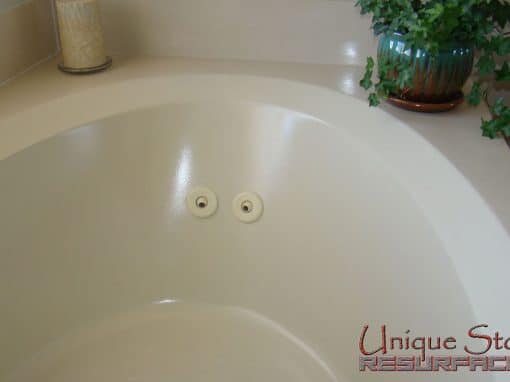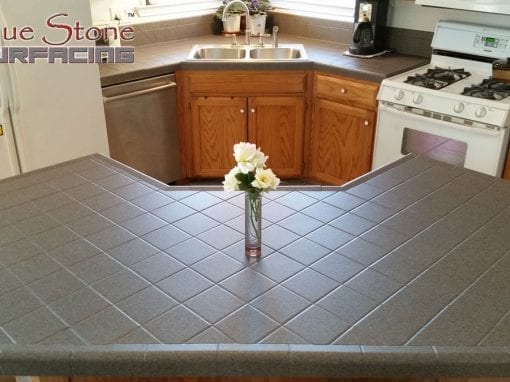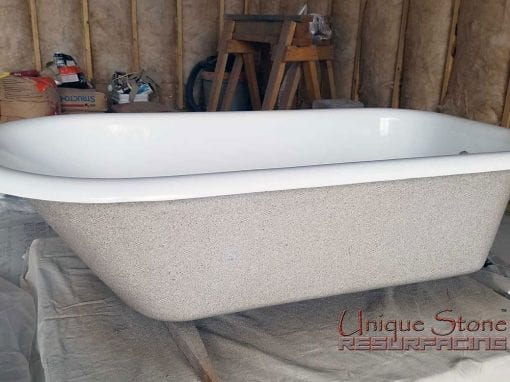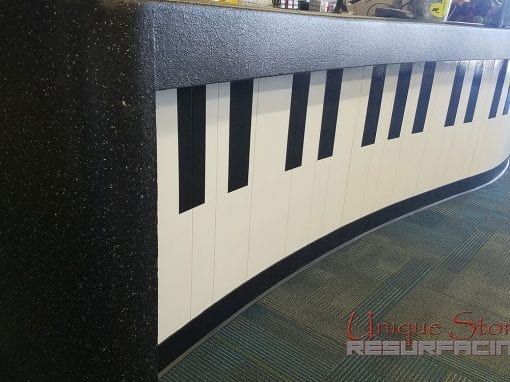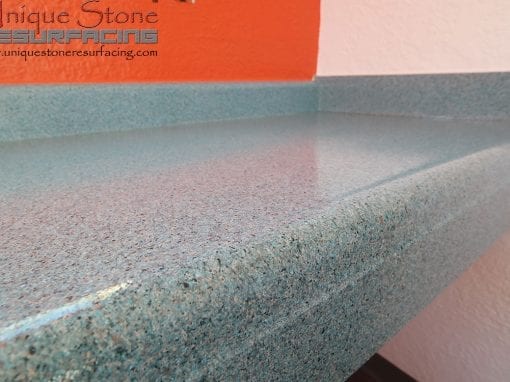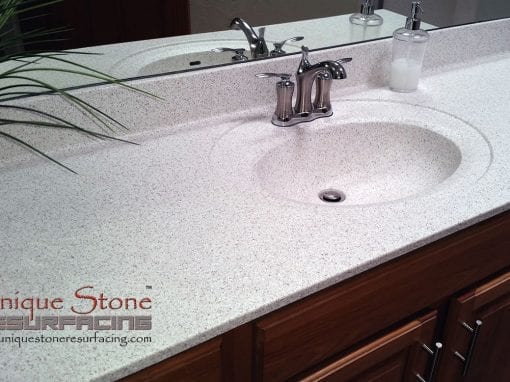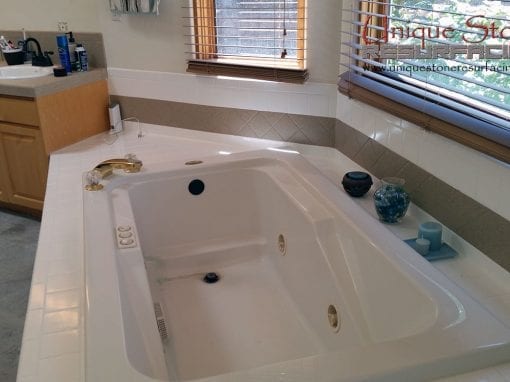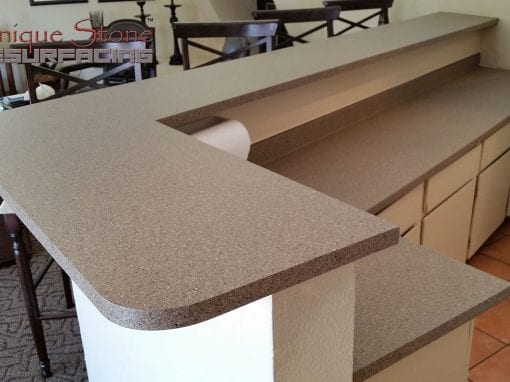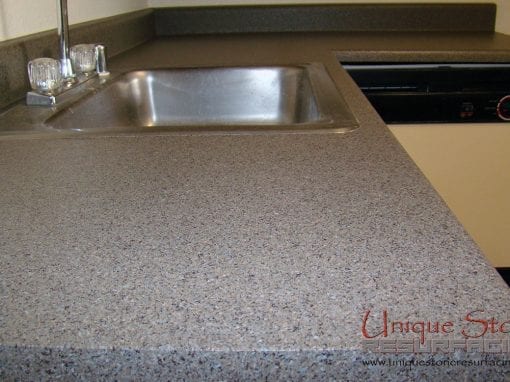 Do You Have Any Questions?
Here are some most common questions about our services.
How is my price determined?
By a scheduled estimate with a sales representative. Each job is taken independently into consideration with a standard base pricing that will be discussed in person. It is of extreme importance we do not overlook any areas to ensure quality and longevity.
How long will bathtub refinishing last?
Our Liquid Porcelain finish has a life span of 15 years plus! As long as the care instructions are followed. Kohler, American Standard, and Lasco don't recommend harsh or abrasive cleaners; neither do we!
Can you refinish plastic or fiberglass bathtubs?
Plastic and fiberglass bathtub refinishing is similar to the process of repairing and resurfacing porcelain bathtubs. First, the surface must be chemically cleaned to remove any soap scum, mineral deposits, or body oils. Next, all cracks and chips are filled and sanded smooth. Then Unique Stone Resurfacing proprietary bonding agent is applied to ensure that the new finish adheres to the old surface. Finally, eight layers of acrylic enamel are sprayed sequentially to restore the original luster of the tub.
Do you offer a warranty?
All refinished surfaces are warranted for a period of two years, against bubbling, peeling, discoloration or other failures of adhesion of the refinishing materials.
How long will refinished countertop last?
With proper care, refinished countertops can extend the useful life of your countertops to 15 years or more. Our bonding agent creates a chemical bond between old and new surfaces, assuring you a long life for your refinished countertop.
Do refinished countertops look painted?
If you choose to refinish in Natural Stone finish the new surface will resemble the stone look. Glass finish will resemble the granite and Satin finish it's just unique. Most people will have a tough time telling any difference between our refinished countertop and a newly installed countertop. We are that good!
Some of our happy customers that we have work with




Quality is never an accident; it is always the result of high intention, sincere effort, intelligent direction and skillful execution; it represents the wise choice of many alternatives.