Is Painting Countertops a Good Kind of
Do-it-Yourself

Project to Take On?
Countertop painting is potentially the right approach to take if you have:
Are able to afford to lose some money.
Low expectations when it comes to having a durable and smooth countertop surface.
Systems for do-it-yourself countertop painting are advertised as an affordable, hassle-free and simple way of transforming a damaged or worn laminate countertop.  Unfortunately, a majority of do-it-yourself kits produce disappointing results, and a professional refinisher often has to be called in to fix them.
DIY Kits

What Can Go Wrong?
If you try painting Formica countertops, many things can go wrong.
Read the instructions from both the inside and outside of the box to ensure you are properly prepared to take the job on.
Keep reading so you really learn everything that is necessary for doing the job.
It might not tell you
on the outside of the box that you will need:
Exhaust fan for proper ventilation.
Top and base coats are combustible. The necessary precautions need to be taken.
A respirator that is NIOSH approved. A dust mask doesn't provide adequate protection from vapors.
A 30% to 70% humidity level.
The application takes 2 to 3 days.
The finish takes 7 days to fully cure.
Common complaints about DIY kits
and what you definitely need to know:
The kit does not contain anything that will repair missing laminate, burn marks or gouges.
The brush and roller application for the base coat is streaky and inconsistent.
More hand labor and time is needed than anticipated.
Only four or five color choices.
The color chip application through the use of a fertilizer spreader is not consistent.
The base coat needs to be wet for the color chips to stick properly. You have an approximate 20 minute window of time to roll out the base coat and have the chips stick still before the base coat begins to dry and stops being sticky.
It is recommended that you have two people to perform this application.
If the top coat or base coat runs out, you will need to purchase another whole kit.
The color chips do not evenly adhere very easily to vertical surfaces such as the back splash and edges.
The top coat isn't waterproof. The color can become discolored or turn cloudy from standing water.
When the top coat is rolled you can easily end up with striping. This leaves you with an appearance that is uneven.
The top cost scratches easily and is soft.
The top coat tears and peels.
In the end, promising an even, smooth finish through the use of a sanding tool, brush and roll for the base coat, a fertilizer type hand held spreader for the color chips, another roller and a chip scraper for applying a top coat that is clear, really is quite a lot to expect from most DIY homeowners.
Countertop refinishing gives you
awesome look

 and feel and at 25% of the cost!
DIY Kit versus

Professional Services
Why would I want to hire a professional
such as Unique Stone Resurfacing™ for painting countertops?
The main keys to achieving a beautiful finish are proper preparation, the use of the correct materials for the job, and a professional application process.
The professional countertop refinishing process
offered by Unique Stone Resurfacing™ includes:
A two step cleaning process for removing grease, dirt and other kinds of contaminants from off the surface.
Repairing any missing laminate pieces, knife cuts, burn marks or any damage.
The application of two proprietary bonding agent costs to ensure the new finish sticks.
A high tech HVLP sprayer is used to apply six coats worth of 40 Natural Accent colors to ensure an even and smooth finish.
Teardown of masking materials and project area cleaned up.
Can a countertop that is professionally refinished have a
much better appearance than one where a DIY kit was used?
Yes, definitely! The Natural Accent colors from Unique Stone Resurfacing™ are more vibrant and the sprayed application is more even. You will be able to feel the difference as well as see it. A scratch resistant and lightly textured surface is provided by our clear coat.
Can I use a DIY kit on
cultured marble Silestone tile or Corian?
The instructions that come with major brand
countertop refinishing
kits just say they adhere to laminate surfaces. The Natural Accents process by Unique Stone Resurfacing™ works equally as well with all synthetic surfaces, including Silestone and Corian, in addition to acrylic, fiberglass, cultured marble, porcelain and ceramic floor and wall tile surfaces.
Refinishing versus

Replacement?
Unique Stone Resurfacing™,
professional countertop refinishing
potentially saves homeowners as much as 75% of replacement costs and creates a complete countertop transformation for Silestone, Corian, tile and laminate surfaces.
Before you decide
get your free estimate and compare!
Give our office a call and ask for a free estimate or click on the
Request Free Estimate
link. Once you've got all of the facts, you will understand the process better and understand why painting countertops isn't such an easy DIY project after all.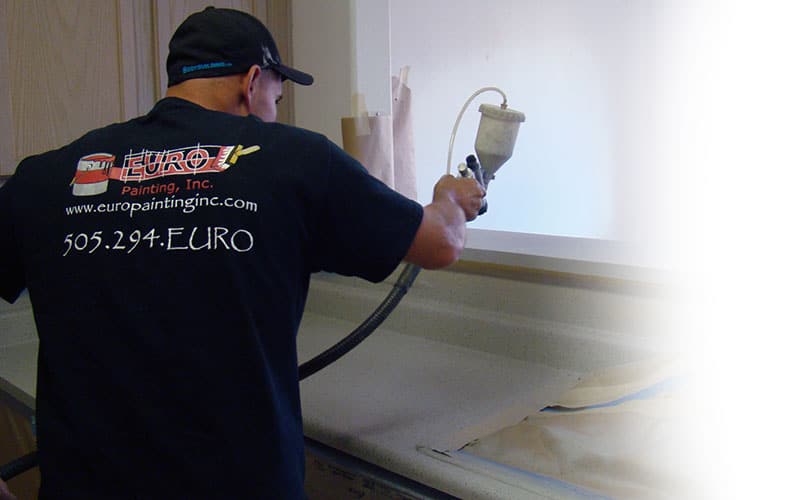 We have all the right tools, let us 
Help You
Our Unique Stone Resurfacing™ is a special process that can be used on clawfoot tubs as well as other antique fixtures such as farmhouse sinks. Our craftsmen and porcelain refinishing process are the best in the entire industry and provides a beautiful and durable restoration.
Quality is never an accident; it is always the result of high intention, sincere effort, intelligent direction and skillful execution; it represents the wise choice of many alternatives.